Did you know that you can 3D print unique holiday ornaments and other gift items at the HS/HSL Innovation Space? The best way to learn about 3D printing is to actually use 3D printing. Have fun and solve your holiday gift problems at the same time!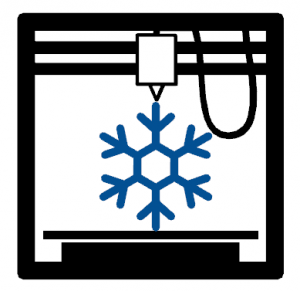 1. Choose a 3D model to print – look through our holiday picks, or browse the many websites that offer free models for download.
2. Reserve the Innovation Space by December 21.
3. 3D print your selected model(s). The colors available for printing are red, green, white, yellow, and black. Standard printing fees apply.
Visit the HS/HSL Innovation Space for more information.