The Health Sciences and Human Services Library Historical Collections' strives to provide broad access to our diverse collections both in person and digitally. Materials in our collections appear as they originally were published or created and may contain offensive or inappropriate language or images and may be offensive to users. The University of Maryland, Baltimore does not endorse the views expressed in these materials. Materials should be viewed in the context in which they were created.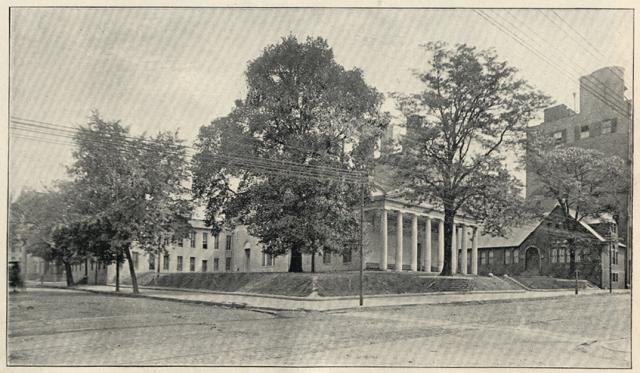 Davidge Hall stands as the oldest continuously used medical education building in the United States. It was added to the National Register of Historic Places in 1997 and stands as both a Baltimore and University landmark. For the majority of the building's over 200-year history, a nearly 80 foot English Elm, known as the Davidge Elm, stood next to it becoming another symbol for the strength and successes of the University of Maryland, Baltimore.
The Davidge Elm is believed to have been planted sometime around the time of the building of Davidge Hall. The cornerstone for Davidge Hall was laid on April 7, 1811 on land that was then on the outskirts of the city of Baltimore purchased from Colonel John Eager Howard in 1808. The first instruction in the building took place in October 1812 and the building was completed in 1813, costing roughly $40,000.
Other reports suggest the Elm was planted in 1728 marking the boundary of Colonel Howard's estate. However, these reports are probably referring to a different historic Baltimore Elm, known as the Rochambeau tree, which stood on the corner of Mulberry and Charles Streets. The Rochambeu Tree was also part of the Howard estate and was unfortunately cut down due to disease in July 1987.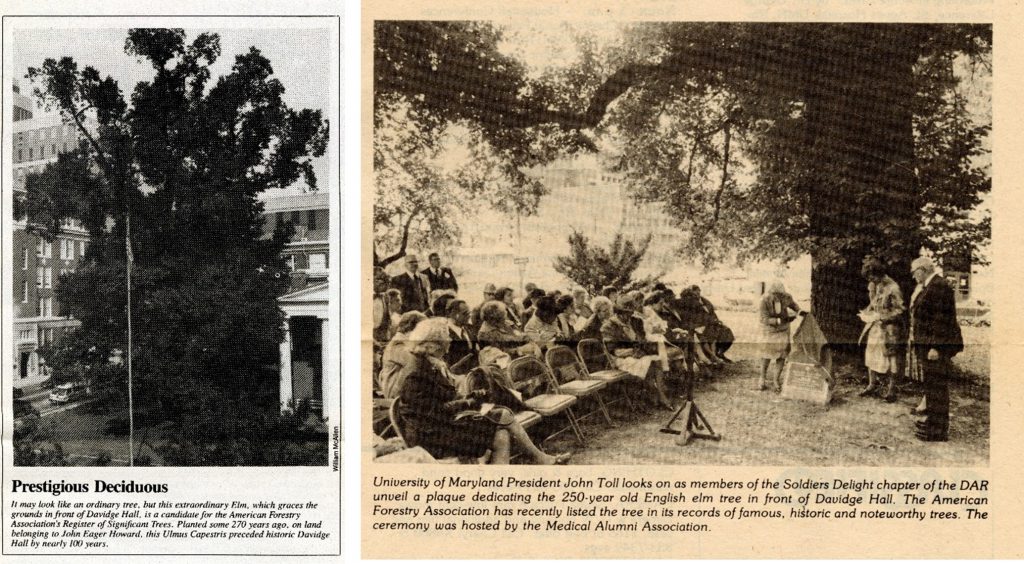 Regardless of when it was planted, the Davidge Elm, was a beloved campus landmark. The tree witnessed numerous historic events and was listed in the American Forestry Association of Washington, D.C.'s list of famous historical and noteworthy trees in 1989. Additionally, the Davidge Elm was chosen as the symbol for UMB in 1996 for the First Founder's Day celebration. Since that time the Elm remains an important figure on campus though the tree itself was removed in 2001 when it was deemed unsafe due to age and disease.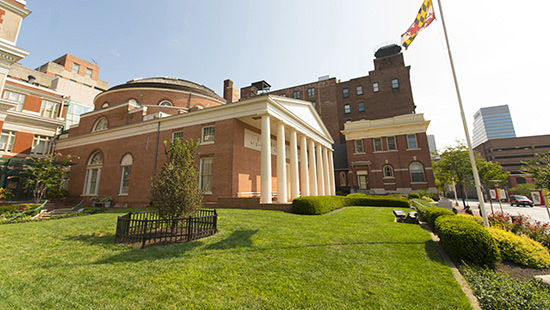 Today, a new, smaller English Elm tree stands next to Davidge Hall. The sapling was planted during a ceremony as part of the 200th Anniversary of Davidge Hall. The new tree was donated by Richard L. Taylor, School of Medicine Class of 1975, and his wife Kathie; it was grown from seeds taken from the original Davidge Elm tree. During the same year (2012) a metal sculpture, depicting the original Davidge Elm, created by Anatoliy Rudik, a Ukrainian master blacksmith, and Dr. Bruce Jarrell, was installed in the second-story window of the Southern Management Corporation Campus Center. This sculpture looks to ensure that a Elm Tree remains a permanent feature on UMB's campus.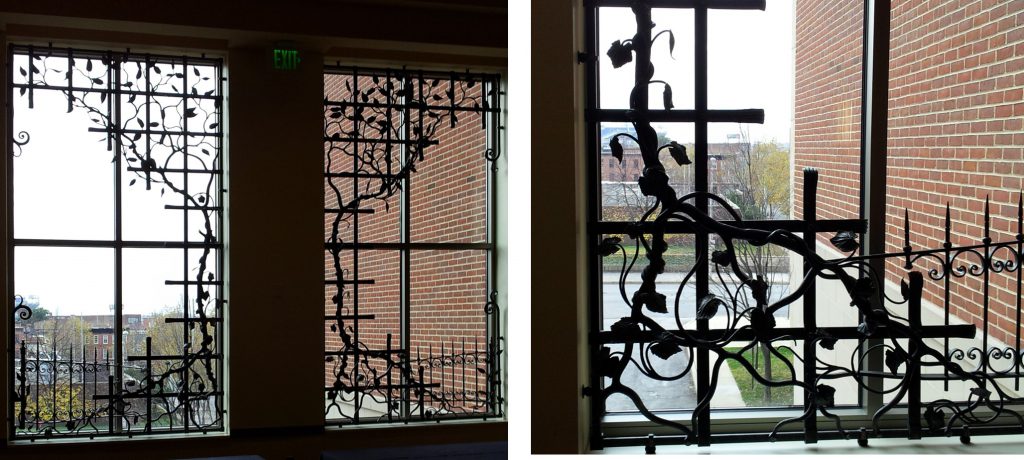 Sources and Further Reading: