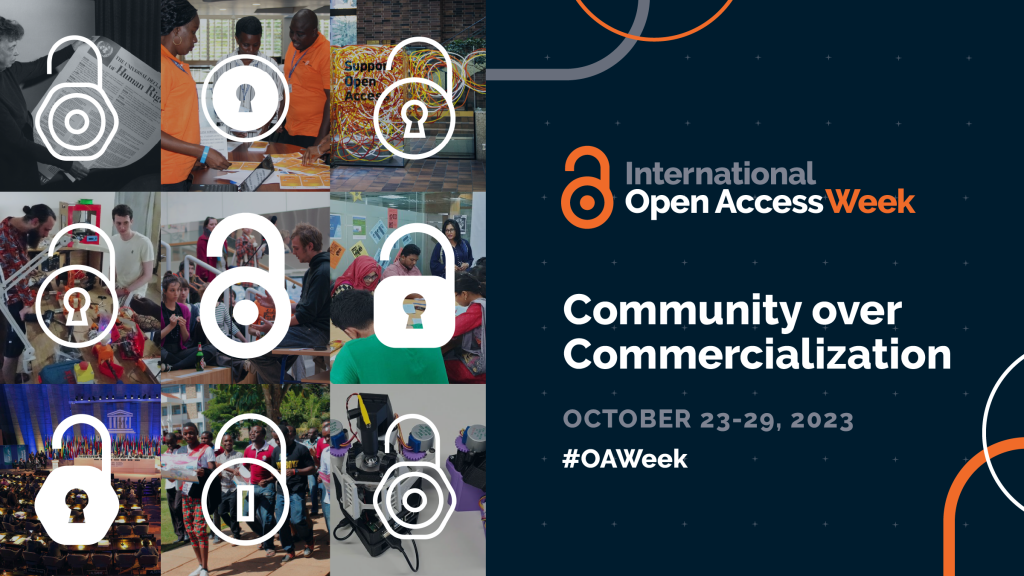 Join the HSHSL to celebrate Open Access Week (Oct 23-29)! 
Have you ever had to pay to read an academic article for your research? 

Did you know the for-profit academic publishing industry generates around $25.2 billion annually? 
The HSHSL invites you for a free screening of the film Paywall: The Business of Scholarship on Oct. 24 in the HSHSL Collaborative Learning Room (LL02) from noon to 1:30pm. Pizza will be provided! 
This documentary delves into the importance of unrestricted access to research and scientific knowledge. Paywall: The Business of Scholarship questions the reasoning behind the rising cost of journal publications. It explores companies like Elsevier and compares its massive profit margins with giant tech companies like Apple, Facebook, and Google.  
Join HSHSL librarians after the screening for conversation about the film and about different approaches to scholarly publishing and how well they prioritize the best interests of the public and the academic community. 
Space is limited; please register to participate. We look forward to seeing you!  
Other ways you can celebrate Open Access Week: