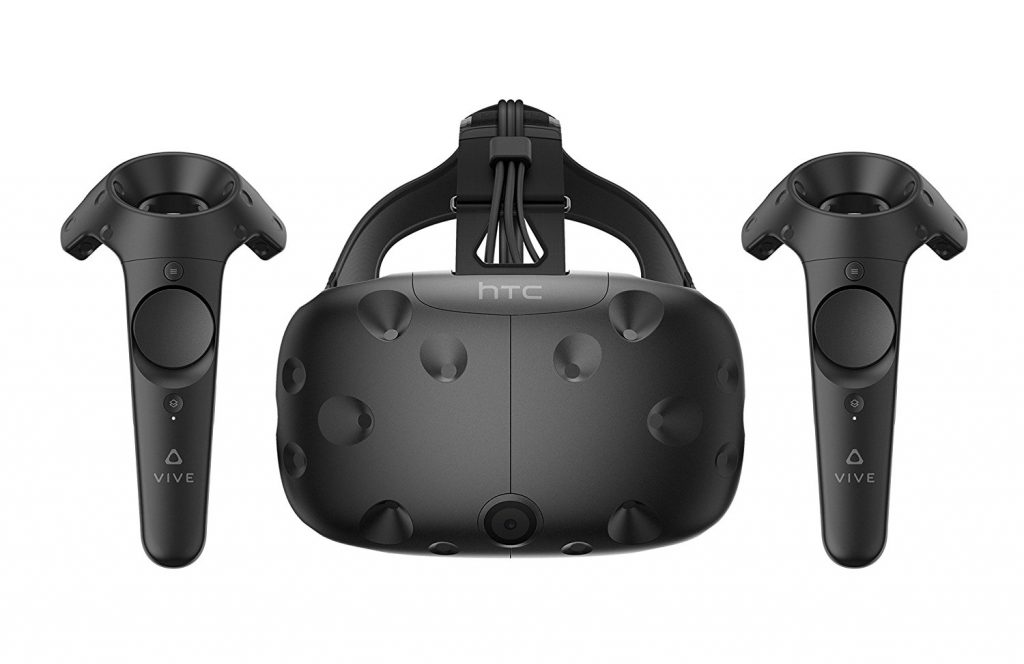 Step into the world of virtual reality at the HS/HSL starting this Monday, April 23. Our Innovation Space will be launching a HTC Vive virtual reality system that is comprised of:
a headset
hand held controllers
wall mounted motion sensors
a collection of software apps
Stop by the iSpace during VR walk-in hours, weekdays between 1pm-4pm. Staff will be on hand to strap you in and guide you through the emerging technology.
Our current list of available Vive apps includes:
Science and Education
Art and Design
Kodon – virtual sculpting tool
Mesh Maker VR – 3D modeling
Tilt Brush – 3D painting
VR Experience
theBlu – underwater exploration
Universe Sandbox – physics-based space simulator
Waltz of the Wizard – experience virtual reality as a wizard
Fun and Games
Fruit Ninja – a slice of virtual reality
Rec Room – virtual reality social club