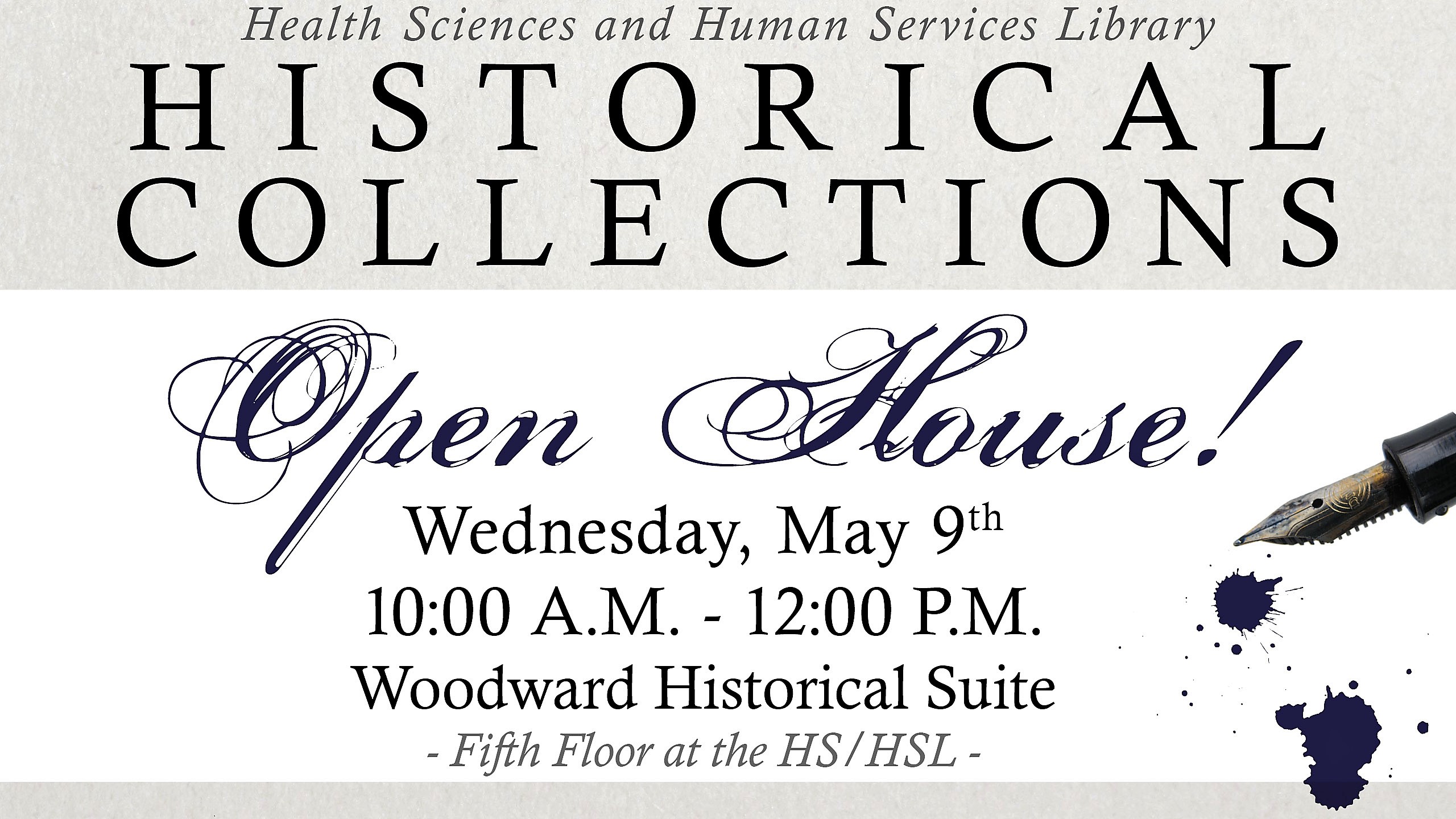 The HS/HSL Historical Collections is opening its doors to its unique and valuable collections. Join us to experience some of the treasures from our historical collections for yourself.
Attendees will be able to:
Peruse select volumes from the Dr. John Crawford Collection, which founded the Library in 1813.
Read the Walter Reed/James Carroll correspondence from the fourth U.S. Army Yellow Fever Commission, which discovered the cause of the disease in 1900.
Flip through the pages of the collection's oldest volume, De Medicina, published in 1497.
View two exhibits highlighting the University's involvement and experience in World War I and the 1918 Influenza Epidemic.
Learn more about the exceptional history of the University of Maryland Baltimore.
Meet the new Historical Librarian and Archivist, Tara Wink.
Light refreshments will be served in the hallway outside of the Woodward Historical Suite.  All are welcome and encouraged to attend!
For additional information contact Tara Wink, twink@hshsl.umaryland.edu or 410-706-5048.