You can now visualize and explore human anatomy and DICOM (Digital Imaging and Communications in Medicine) files in 3D using the zSpace VR (virtual reality) station and software. The zSpace VR station is located at the HS/HSL Innovation Space and available for use on a first-come first-served basis.
ZSpace VR station allows a user wearing a pair of the 3D glasses to manipulate a digital object with a stylus. The zSpace VR station is connected to a large LCD screen to display the 3D view of the object to a group of viewers who are not wearing the 3D glasses at the same time. The zSpace VR station is equipped with Visible Body, Studio, and zView.
Come explore VR at the HS/HSL Innovation Space today!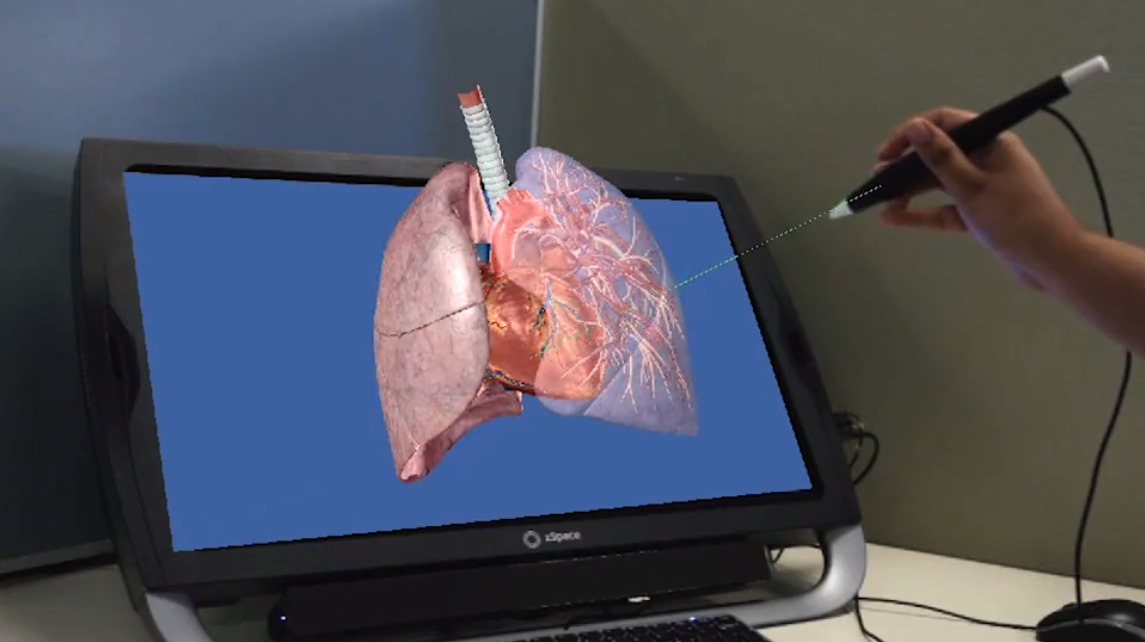 *Modernization projects such as the Innovation Space initiative are made possible by the generosity of donors through the UMB Foundation. If you would like to support projects such as these please visit https://umaryland.givecorps.com/causes/714-hshl or contact us at (410) 706-7545.