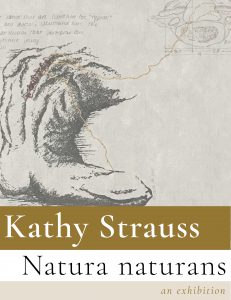 Discover the beauty of Kathy Strauss' "Natura naturans" exhibit on display at the Health Sciences and Human Services Library from July 2 to August 17.
Kathy explores the intersections of nature, mathematics and science – creating art based on scientific images and mathematical proofs.
An opening reception will kick off the exhibit on July 11 from 4 p.m. to 6 p.m. in the Weise Gallery on the first floor of the HS/HSL. Please RSVP no later than Tuesday, July 10 to events@hshsl.umaryland.edu.
For more information on Kathy Strauss, click here.