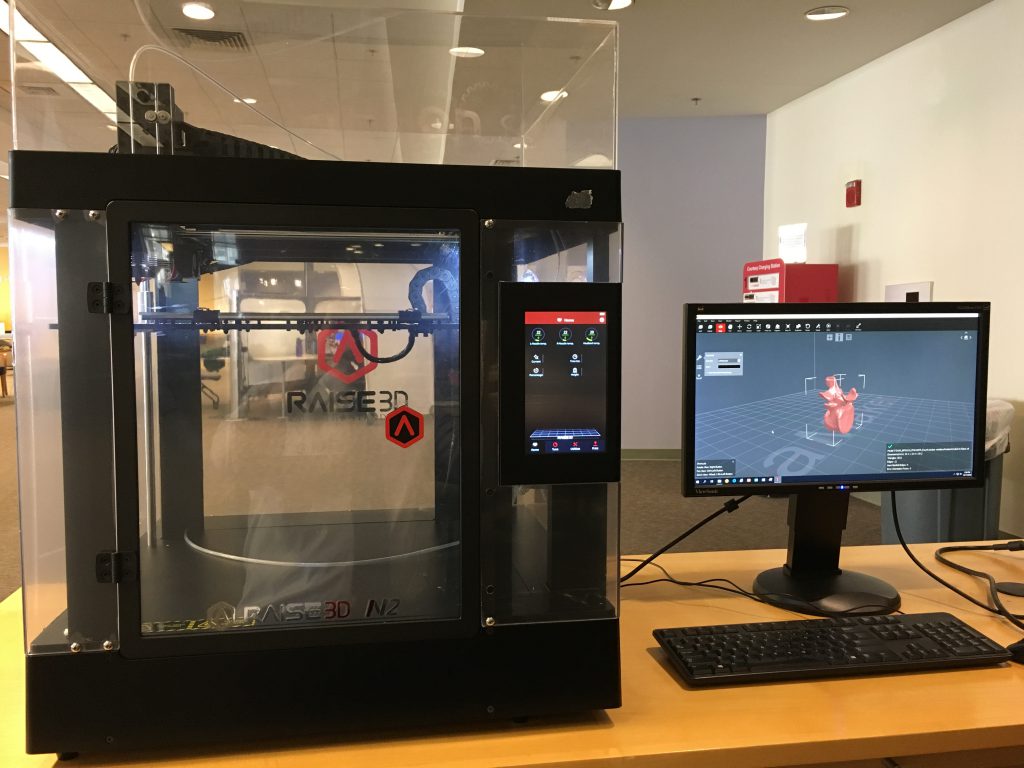 The HS/HSL Innovation Space recently expanded its prototyping power with the addition of a 3D printer. The new Raise3D N2 printer provides a larger build volume than what was previously available. But perhaps more importantly, the N2 can print with a z-height resolution of 10 microns (0.01 mm), an order of magnitude finer than its counterparts.
"There have been times our printers weren't capable of printing a user's design due to resolution constraints. The new N2 printer will help out in this area," said Brian Zelip, Emerging Technologies Librarian.
Some specifications of the N2 include:
Layer resolution: 0.01 ~ 0.25 mm
Maximum build size: 305 x 305 x 305 mm (12 x 12 x 12 in)
Filament types: PLA, ABS, PETG, and more
The N2 printer will initially be reserved for research needs.
To find out more about the N2, see our guide.
To find out more about how the Innovation Space impacts research, subscribe to our email newsletter.