The Health Sciences and Human Services Library Historical Collections' strives to provide broad access to our diverse collections both in person and digitally. Materials in our collections appear as they originally were published or created and may contain offensive or inappropriate language or images and may be offensive to users. The University of Maryland, Baltimore does not endorse the views expressed in these materials. Materials should be viewed in the context in which they were created.
In celebration of President's Day, Historical Collections at the HSHSL is looking back on University of Maryland, Baltimore's connections to the United States Presidency.  With a founding date of 1807, UMB is just thirty-one years shy of sharing a birthyear with the United States and with a home in Baltimore a mere thirty-eight miles from Washington, D.C. it is not surprising to find ties to the U.S. Presidency.  The following outlines three UMB faculty and alumni and their ties to the highest U.S. Office.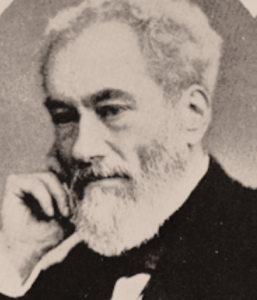 Dr. Robley Dunglison, 1798-1869
School of Medicine Faculty Member, 1833-1836
School of Medicine Dean 1834-1835
 During his lifetime, Dr. Robley Dunglison served as physician to four U.S. Presidents and founding fathers: President Thomas Jefferson, President James Monroe, President Andrew Jackson, and President James Madison. 
Dr. Dunglison was born in England in January 1798.  He studied medicine at the Universities of Edinburg and Paris before receiving his MD from the University of Erlangen in Germany in 1824.  Soon after receiving his MD, he was recruited by Francis Walker Gilmer on behalf of third U.S. President Thomas Jefferson and the University of Virginia to found its School of Medicine.  While at UVA, Dr. Dunglison was Professor of Anatomy and Medicine and served as the personal physician for President Jefferson. President Jefferson was reportedly distrustful of doctors until he met Dr. Dunglison. In 1826, when President Jefferson died, Dr. Dunglison was at his bedside.
Dr. Dunglison also met and formed a friendship with fourth U.S. President James Madison while teaching at UVA.  President Madison, like President Jefferson, respected Dr. Dunglison so much he would not take any medicine without his approval.  Dunglison dedicated his Human Physiology textbook to President Madison in 1832. 
Dr. Dunglison service to U.S. Presidents James Monroe and Andrew Jackson was less intimate. Dunglison treated President Monroe, while he served as U.S. President as well as after his term (1817-1825.  President Andrew Jackson was treated once by Dr. Dunglison for "pain in his side." 
Dr. Dunglison came to the University of Maryland in 1833 as Professor of Materia Medica and Therapeutics, Hygiene and Medical Jurisprudence and established the first medical school course on preventive medicine in America.  Dr. Dunglison also published the first American textbook on hygiene and preventative medicine.  In 1834 he was named the eleventh dean of the School of Medicine; he held the position until 1835. In 1836, Dr. Dunglison moved to Philadelphia as Professor of Institutes of Medicine at Jefferson Medical College; in 1854 he was named dean, which he held until his retirement in 1868. 
Dr. Dunglison was married in October 1824; he and his wife, Harriette Leadam, had seven children.  His son, Richard James was the editor of the first American edition of Gray's Anatomy in 1859.  In addition to his professorships and service to U.S. Presidents, Dr. Dunglison served as an officer for the Pennsylvania Institution of the Blind (now Overbrook School for the Blind), as President of the Musical Fund Society of Philadelphia, as a member of the Franklin Institute of the State of Pennsylvania for the Promotion of Mechanic Arts, was an attending physician at the Philadelphia Hospital, and helped establish an asylum for Philadelphia's impoverished and mentally ill.
Dr. Dunglison died of complications due to heart disease and dropsy in 1869.  He is known as the "Father of American Physiology."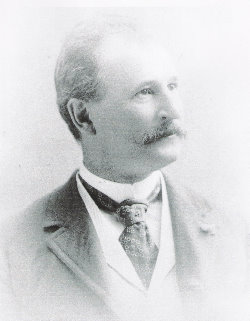 Dr. Henry Albert Parr, 1843-1932
Baltimore College of Dental Surgery, Class of 1884
Dr. Henry Albert Parr was born in Canada in 1843. He joined the Confederate Army, serving under General John Hung Morgan until he escaped capture at a raid by Union troops in Ohio and Indiana in July 1863.  Following this raid, he became a spy for the Confederates. As a spy he was involved in the takeover of the steamship Cheasapeake, where the engineer, Owen Schaffer, was killed.
Following the Civil War, Parr returned to Canada and established a dental and pharmaceutical practice. He returned to the United States in 1878 and was charged with the death of Schaffer. He was granted amnesty for this crime by a law protecting former Confederate Soldiers from their war crimes passed by President Andrew Johnson. 
After charges were dropped, Parr came to Baltimore to attend the Baltimore College of Dental Surgery (merged with the University of Maryland, School of Dentistry in 1924), graduating in 1884. Dr. Parr became a clinical instructor in Mechanical Corps with the school following graduation remaining until 1888. Dr. Parr set up a practice in New York and became a nationally known expert in crowns and bridgework, inventing and patenting the Universal Separator.
His expertise attracted the attention of former Civil War General and U.S. President Ulysses S. Grant and his wife Julia in 1884 as well as U.S. President Chester A. Arthur. In 1926, the gold and platinum plates belonging to these patients were stolen from Dr. Parr along with what is rumored to be the first removable bridge made. These items were never recovered.
Dr. Parr married his wife, Florence, in 1869 and had four children: Florence Parr Gere, Sarah, Henry A. Parr, and Marion Parr Johnson. His daughter Florence Parr Gere was a well-known pianist and composer. Dr. Parr continued his work as a dentist in New York City until his death on August 4, 1932.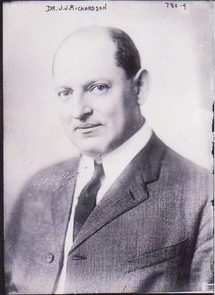 Dr. James Julius Richardson, 1868-1933
School of Medicine, Class of 1889
Dr. James Julius Richardson was born in Sardis, Ohio on January 23, 1868; his family moved to Martinsville, West Virginia in his youth. He graduated from the School of Medicine in 1889 at the age of 18, after which he traveled to Europe to attend additional medical lectures and gain experience in Edinburgh, Vienna, Heidelberg and London hospitals and universities.  Upon returning to the United States, Dr. Richardson set up practice in Washington D.C. and became a leading nose and throat specialist. Due to his expertise and location, he served as personal physician and throat specialist for Presidents William McKinley, Theodore Roosevelt, William Howard Taft, and Warren G. Harding as well as presidential candidate John W. Davis and U.S. Senator Albert J. Beveridge.
As personal physician to Presidents Theodore Roosevelt and William Howard Taft as well as presidential candidate Davis, Dr. Richardson traveled on campaign and speaking tours to help care and maintain the politician's voices. As physician to President Taft, it is reported that Dr. Richardson tried to keep the president from speaking when not on stage, a tactic that reportedly did not work. In addition to the doctor's high-profile clients, Dr. Richardson helped to found the American College of Surgeons.
Dr. Richardson married Dorothy Flynn, the daughter of Oklahoma delegate Dennis Flynn, on April 20, 1903.  The couple did not have children. He retired from practice in 1931 because of health concerns and moved to Atlantic City, where he died in 1933 from heart disease. 
References:
Baltimore College of Dental Surgery Academic Catalogs: https://archive.hshsl.umaryland.edu/handle/10713/138/browse?type=dateissued.
 Centuries of Leadership: Deans of the University of Maryland School of Medicine. (2000). University of Maryland, School of Medicine, Baltimore. Available at: http://hdl.handle.net/10713/4797.
"Dr. James J. Richardson Is Dead at Atlantic City." (29 Jun 1933). New York Herald Tribune (1926-1962); ProQuest Historical Newspapers: New York Tribune / Herald Tribune. Pg. 23
"Dr. Parr Dead; Dental Surgeon Here 50 Years." (6 Aug 1932). New York Herald Tribune (1926-1962); ProQuest Historical Newspapers: New York Tribune / Herald Tribune. Pg. 11.
 Hinton Daily News. (3 Jul 1933). Newspapers.com: World Collection. Pg. 4.
"Keeping Taft Well." (1 Oct 1909). The Florida Star. Newspapers.com: World Collection. Pg. 3.
Pitrof, Larry. (2006). 1807-2007: University of Maryland School of Medicine: The First Two Centuries. Medical Alumni Association of the University of Maryland, Inc.: Baltimore.
Image Credits: