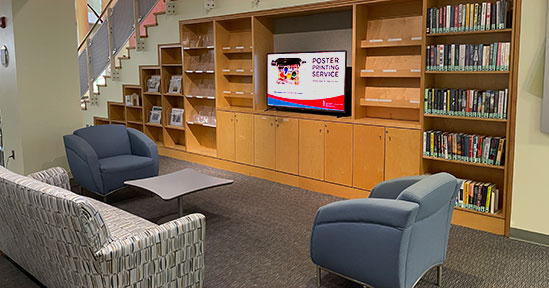 What is the Collection?
Dr. William J. Kinnard, Jr., a former professor, dean of the School of Pharmacy, and acting president of the University, believed faculty, staff, and students needed a way to relax their brains. This led him to establish the Kinnard Leisure Reading Collection in 2003. Thanks to the generous ongoing donation of Dr. and Mrs. Kinnard, the HSHSL provides a variety of popular magazines and a small selection of circulating fiction and non-fiction books. The collection is located on the first floor of the Library, in the bookcases under the staircase.
Why a Refresh?
Since the beginning of the COVID-19 pandemic, the collection has been unavailable and stagnant. It needs you to help bring it back to life. 
How You Can Help!
Is there a recent popular book you've read or a magazine you think the UMB community would enjoy? Is there a title you've heard about and would like to read? If so, please let us know and we will try to obtain it for the Kinnard collection.
Please note: The Kinnard collection consists of books leased from a service. Not all titles may be available.