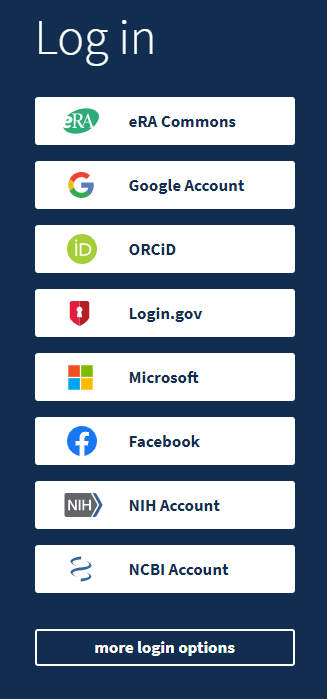 If you currently use an NCBI (National Center for Biotechnology Information ) account to access PubMed, MyNCBI, SciENCV, or My Bibliography, you will need to update your credentials next time you log in. Instead of using your NCBI user name and password, you will instead link your account to a third-party login. NCBI has provided instructions for logging in with your NCBI account and linking a new login.
These new logins can include an eRA Commons account, a Google account, or your UMB email address. To use your umaryland.edu email address, choose "more login options" and type "University of Maryland". You'll then use your UMID and password.
If you need assistance with this process, you can read NCBI's FAQ page or contact the HSHSL at hshsl@umaryland.edu.