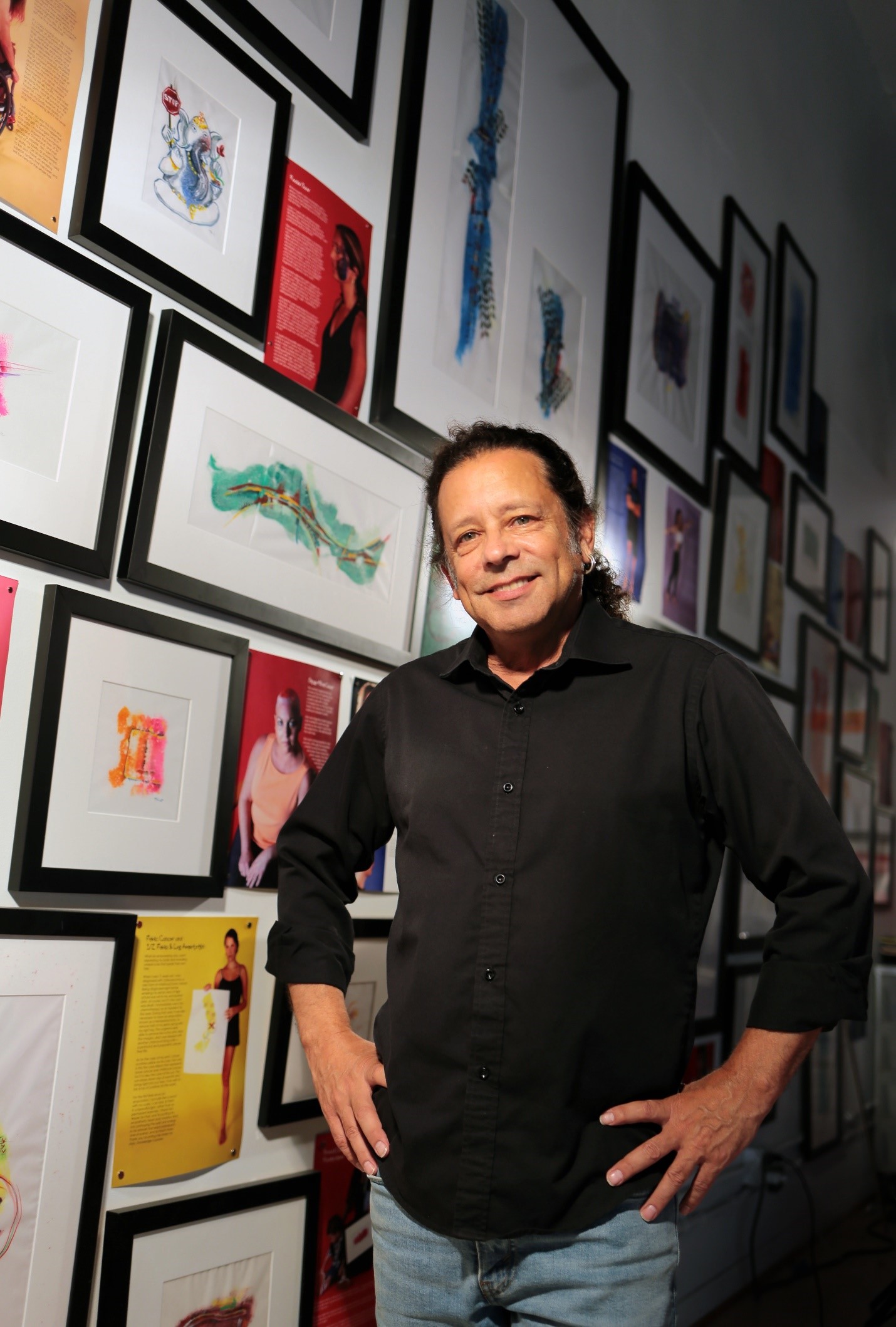 A fascinating exhibit by artist Ted Meyer will be on display at the HS/HSL's Weise Gallery from April 4 to June 22, 2018. Ted Meyer is a nationally recognized artist, curator, and patient advocate who helps patients, students, and medical professionals see the positive in the worst life can offer. Ted's 18-year project "Scarred for Life: Mono-prints of Human Scars" chronicles the trauma and courage of people who have lived through accidents and health crises.
Ted seeks to improve patient-physician communications and speaks about living as an artist with illness. Telling stories about his own art and the stories behind his scar art collection, he offers insight into living with pain, illness, and disfigurement. Ted has been featured on NPR and in the New York Times, Washington Post, Chicago Tribune, and USA Today. His work has been displayed internationally in museums, hospitals, and galleries.
Ted's rare niche mixes art, medicine, and stories of healing and survival, drawing from his experience as a lifelong patient with Gaucher Disease, an enzyme deficiency that affects bones and joints. Ted spent much of his childhood in severe pain. His work is influenced by his many hospital stays where he began mixing art and medical supplies. (How can you make something out of IV tubes, bandages, and pipe cleaners?) Contorted, graphic skeletal images appear in his early paintings, reflecting his belief that he would not reach his 30th birthday. He now considers himself normal and healthy, having outlived friends, family, and early expectations.