Last fall the HSHSL launched Woven Stories: Out of Many we are One in an effort to celebrate the diversity of UMB's Campus. The stories were shared on the HSHSL's Updates Blog and featured a wide variety of culturally significant things: food, music, family, holidays, and homes. The HSHSL invites you to continue to share your stories! Consider submitting something to the project today.
Looking for a little inspiration?  Patrick Waugh, Library Services Specialist in the Information Services department at the HSHSL, shared these photographs of his family.
This is a photo of Herbert "Bert" Shipley, my grandmother's cousin. He was killed in action on D‐Day.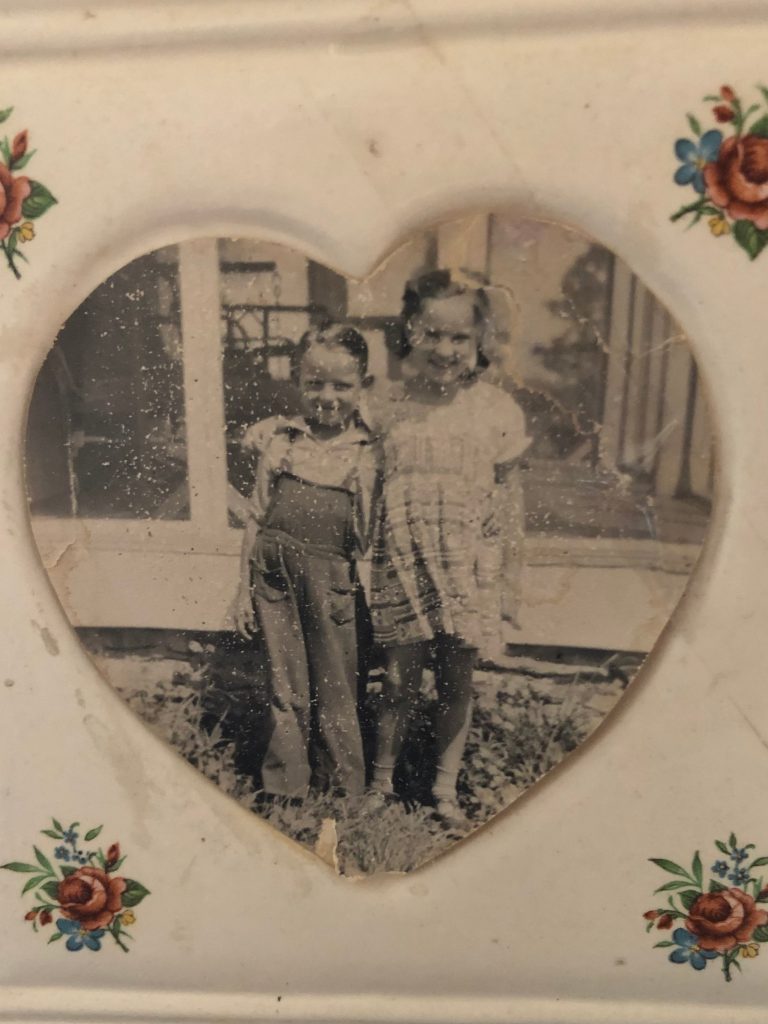 This is a photo of my grandmother, Joan Quinn and her cousin Charles. Born in 1932, Joan grew up during America's recovery from The Great Depression, and was a teenager during World War II. She just turned 90.
Submissions should be in the form of a photograph with a description of its importance to you. Descriptions can be as brief as a sentence or as long as a paragraph. Photographs must be at least 1200 x 1200 pixels. Multiple submissions are welcome. Submissions can be made anonymously by leaving the name and email fields on the form blank.
For questions or concerns, contact: diversity@hshsl.umaryland.edu