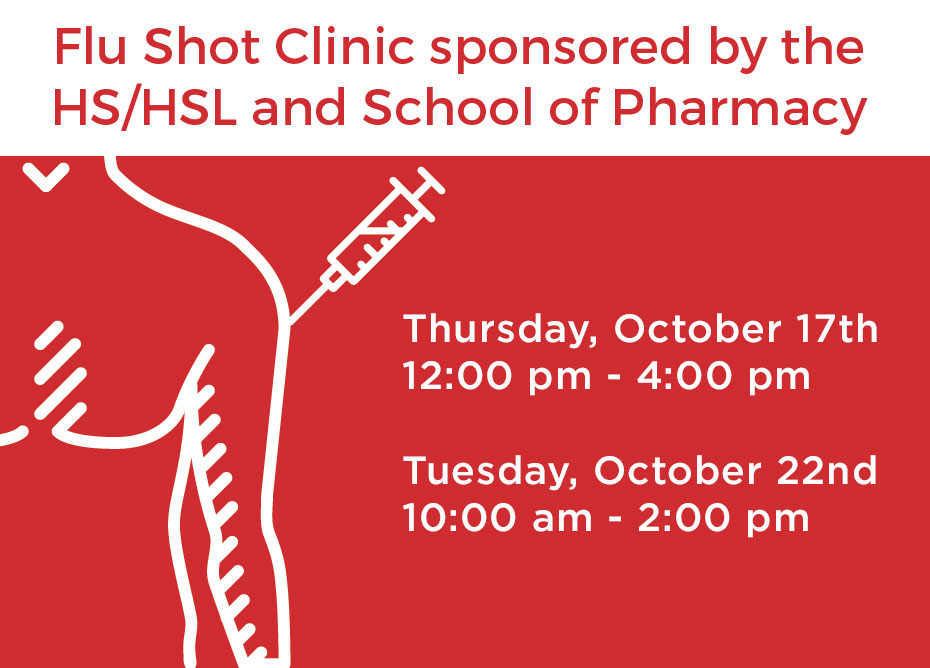 After so much success with last year's clinic—nearly 300 inoculations given!!—the Health Sciences and Human Services Library and the School of Pharmacy, in collaboration with Walgreens Pharmacy, is again offering Flu Shot Clinics at the HS/HSL.
This year the clinics will be offered on Thursday, October 17, from 12 PM to 4 PM (Register by October 15, 2019) and Tuesday, October 22, from 10 AM to 2 PM (Register by October 18, 2019).
Thursday, October 17 – REGISTER
Tuesday, October 22 – REGISTER
Flu shots will be available both days for UMB Campus members and their families (children 9 and older).
Please remember to bring your insurance cards and a photo ID. If you are using your insurance, a physical insurance card or physical copy of your insurance card is required. (Amerigroup and United Healthcare are NOT accepted)
Payment is required if not using insurance. The cash cost of the Influenza vaccination without insurance is $35.00.
Consent forms will be provided.