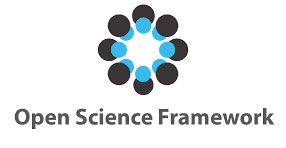 OSF, a project of the Center for Open Science, is a free and open source project management and collaboration tool that supports researchers throughout the research lifecycle. It's a great way to organize and share resources with your team and others. It also integrates easily with a number of other commonly used tools, like Google Drive, Zotero, Mendeley, Figshare, and GitHub.
The University of Maryland, Baltimore is now an OSF Institution, which means you can log in to OSF with your UMID and password.
You will also be able to affiliate your public research with UMB on OSF and discover other affiliated research through our new UMB-OSF landing page. If your research is not yet public, now might be a good time to consider sharing your existing or future work. Conducting your research through UMB's OSFI platform is a strategic way to enhance transparency, foster collaboration, and increase the visibility of your research.
For more information, you can view help guides on signing in with your institution and affiliating your projects.
Questions?
Contact: Amy Yarnell, data services librarian and Jean-Paul Courneya, bioinformationist, at data@hshsl.umaryland.edu.