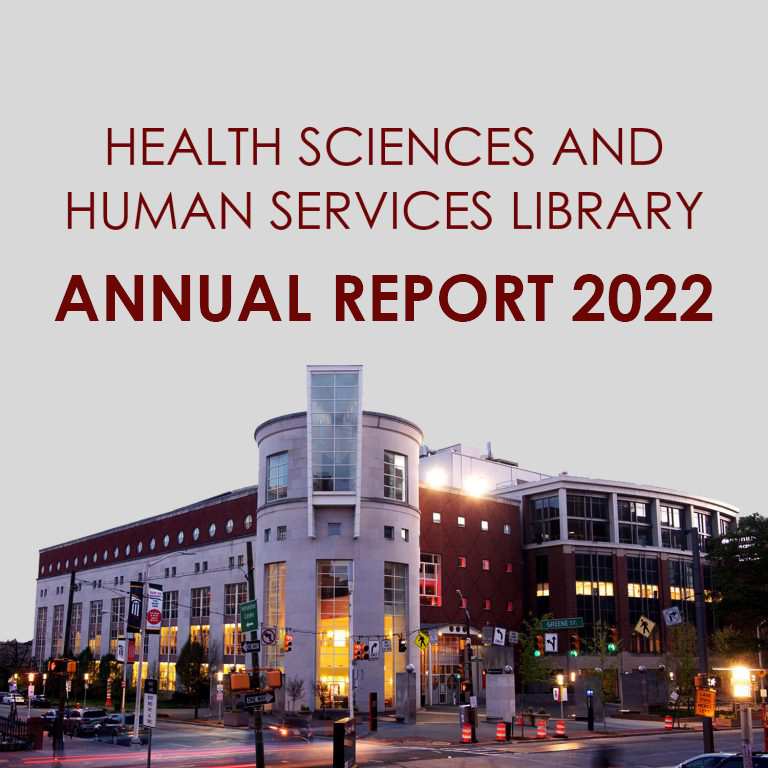 The HSHSL is proud to share our FY2022 Annual Report.  View it here to learn about the many successes and accomplishments we achieved.
Read about:
our strategic plan – a blueprint for the HSHSL's future,
the ongoing pilot publishing fund for early career researchers who publish in open-access journals,
the new Research and Education Portal that opens up access to and collaboration with each school's librarian,
data initiatives by the Center for Data and Bioinformation Services (CDABS) to support researchers affected by the new NIH Data Management and Sharing Policy (NIH DMSP),
exciting additions to the Historical Collections and our first HSHSL calendar "Bloom",
a new artwork video tour of the fantastic pieces displayed around the Library,
our successful year of community service with the Book It Forward book drive and Warm Up Tree in partnership with the Community Engagement Center,
plus much, much more!