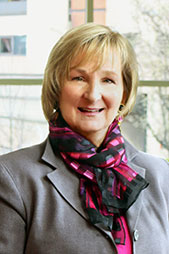 M.J. Tooey Executive Director
In January, due to a flat resources budget, the HS/HSL was forced to cancel 1,600 journals. A flat budget translates into a 6-7 percent cut due to journal price inflation (illustration 1). This is the fourth year in a row that cuts have been made. Over the four years, the cuts have been in the obvious areas, such as print copies, duplicates, and little used journals and databases. Additionally, the purchase of books has been severely curtailed. Now we only purchase or license reference tools, reserve materials, or demand-driven acquisitions (e-books which after a certain number of uses "trigger" a purchase). For 2016, we cut well into the "bone" and broke one of our bundles, meaning that instead of getting a large number of journals in a package for one price, we had to license journals individually, resulting in substantially fewer subscriptions.
What will be the effect on our user community?
Resources will not be available instantaneously on your desktop in support of research, education, or care.
While we have improved our interlibrary loan service through new systems and consortial alliances, and our 24 hour or less turnaround time is excellent, there are still costs involved.
These costs have escalated and can no longer be sustained without requiring the schools to support the service through cost recovery (illustration 2).
No new resources will be acquired, and it will be hard to sustain others. An additional $50,000 reduction to the library budget is expected for FY 2017.
During this time, UMB's peer institutions have increased library budgets in support of their programs (illustration 3), while the HS/HSL's have continued to decline.
Within the next five to ten years, this may not be significant as the public and open-access movements continue to grow, new access models emerge, and we essentially move into a post-journal container era, where articles and research are reviewed and conveyed directly to users. However, we are not there yet, and the current reality is grim.