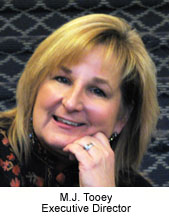 For the last six months library staff spent time planning for renovation, refining collections, shifting resources and furniture, and making sure library users knew where prime quiet study space was located. We were geared up for a June start to construction. However, as with most construction projects, there have been redesigns and delays.
What do we have to show for our delay? Well, we have some primo empty space on the second floor. We've been fantasizing about what to do with that space. Indoor Fall Fest? Movie night at the HS/HSL? Bowling? You really get an appreciation for how large the library is when confronted with an empty floor!
On a more positive note we gained additional time to refine our plans and designs for the renovations. We've continued to improve and enhance the library space and design the new offices so that they complement our beautiful library. Rest assured we are advocating a construction schedule that is cognizant of the rhythms of the academic year.
Indoor tennis anyone?