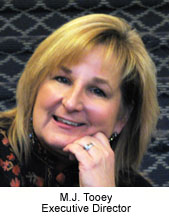 When I was a little girl, I wanted to become a doctor. Drs. Ben Casey, James Kildare, and even Marcus Welby inspired me. The term "subdural hematoma" rolled off my tongue. Unfortunately, the times and my family conspired against me and by the time I was in high school it became apparent that women didn't become physicians.
From August 15 through September 28, the Health Sciences and Human Services Library will host the national exhibition, Changing the Face of Medicine: Celebrating America's Women Physicians which tells the story of women who persevered in pursuit of their medical passion and made a difference. We are delighted to be hosting this significant exhibit during the 200th anniversary of our School of Medicine. The exhibit is open to the public and we hope that in addition to our campus community, we will be visited by many school groups, Girl Scout troops and others from across the state. If you know of a group that would enjoy a tour, please contact us at cfm@hshsl.umaryland.edu. We have a cadre of eager tour guides who can lead groups through the exhibit and assist with educational programs.
Please also join us on September 11 in Davidge Hall for one woman play on the life of Elizabeth Blackwell entitled A Lady Alone: Elizabeth Blackwell, MD, First Woman Doctor in America.