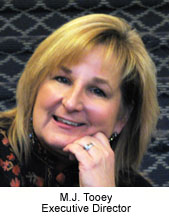 Welcome to the 2010-2011 academic year and your health sciences and human services library. There are so many possibilities for new years around the university – new calendar years, new fiscal years – but nothing feels quite like the start of a new academic year. The pace of the campus picks up, and the energy returns. Here in the HS/HSL, the phone rings more often, there are more people everywhere, and I can never find any of the Library liaisons because they are out in the schools working with faculty and staff. We have some exciting new projects to be unveiled this year, including a presentation studio and the campus digital archive. We are working on ideas for the 2011 Library symposium, and Frankenstein is coming!
I suppose that a new year requires New Year's resolutions.  So…
The staff of the Health Sciences and Human Services Library resolves to meet the health and human services information needs of our diverse constituents through the provision of services, resources, and products in the best format, when needed.
We resolve to support discovery, learning, and service, as well as preserve the historical record of the Campus.
Hmmm, that sounds suspiciously like our Mission Statement. Every year we recommit ourselves to this mission and this new year is no different.
So, Happy New Year and welcome, or welcome back!