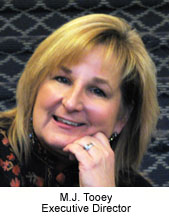 Even though we are open all year round, summer included, the conclusion of the academic year always seems like an endpoint. We say goodbye to the students who are leaving and wish them all the best. Or "see you next year" to the ones who still have to complete their academic journey. And then we shift gears. We adjust our hours for the summer, and the frenzy and tension of finals week becomes a memory. It used to be that the summer was truly our "slow" time. We would defer projects until we had time "in the summer" but we don't seem to have a slow time anymore. As UMB has grown and advanced, this university has become a 365-day-of-the-year campus. About two weeks after graduation and the campus' collective sigh of relaxation, it all begins again. Discovery continues in the labs. Grant applications are submitted. Students start summer classes. Residents begin at the hospital. We see more shorts, flip-flops, iced drinks, and even dress a little more casually ourselves but, we are into "summer busy."
To students who are graduating – all the best!
To students who are returning – see you next year!
To everyone else – we're here for you and we'll see you around!