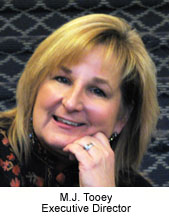 I am always amazed when I talk to campus colleagues who think the HS/HSL is only for faculty and students. The Health Sciences and Human Services Library has something for everyone. Sure, the main focus of the library collections and services supports campus education and research initiatives. However, our resources and services are here for everyone. You can get to them in the library, from your desk, and from your home. If you have an ID, look on the back. There you will find a barcode. That barcode plus your last name opens a world of possibilities – many of them free! If you don't see a barcode, Ask Us!
For example:
University System of Maryland Libraries (USMAI) – Did you know you can borrow a book from any library (16 of them) in the USM and have it delivered here to UMB for pickup? You can do all of the searching and requesting online.
Kinnard Leisure Reading Collection – Need to know who People Magazine?s Sexiest Man of the Year is? Want to read what Oprah is reading? Funded by the former dean of the School of Pharmacy, we have current best sellers and magazines for you to enjoy.
HealthyMe@UMB – In partnership with UMB Human Resources, HS/HS Library staff developed a website linking to quality consumer health information, just for the UMB Community.
Maryland Health → Go Local – This resource connects you to community health resources right where you live. You can get to it either directly or through the library website.
Reference support – The most valuable resource is the expertise of the library staff. They are here to help answer your questions, work with you, and help you become more health literate. Quality information means improved health!
Stop in. Log in. Visit your library.