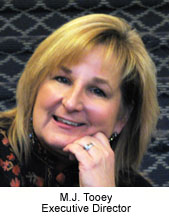 More than Two Years in the Making, with a Cast of Millions – The HS/HSL Strategic Plan!
I am pleased to share the new strategic plan for the Health Sciences and Human Services Library. When we began our planning over two years ago, we knew we were heading into uncharted territory and needed a plan to bring us into our third century of service (2013) to the University of Maryland, Baltimore community and beyond.
We live in a world of dramatic changes:
the digital revolution in scholarly publishing
open access to the literature
a desire for both face-to-face and social networking collaboration
resources that are born digital and may not be print-based
the evolution of devices for the delivery of information
Although our former strategic plan had served us well for more than a decade, we committed ourselves to developing a flexible and agile plan supportive of whatever we could throw at it! With deceptively simple language, we strove to achieve those goals leaving no doubt as to our intentions and aspirations. We wrote the plan twice, throwing out our first version. The plan has been worked on and vetted by library staff, our Board of Visitors and the Library Advisory Committee. This final version will be put into place on July 1.
Our vision is aspirational in nature ? we will be the leading provider of quality health and human services information.
Our mission is service driven ? we bring our information and expertise to advance discovery, learning and service.
Our six strategic initiatives are flexible enough to encompass all we can imagine.
Along the way we discovered our plan had underpinnings of our core values that we felt were important for us to express and share ? excellence, accessibility, innovation, collaboration, adaptability and integrity.
We are eager to hear what you think about the plan so contact me at mjtooey@hshsl.umaryland.edu and let me know what you think. When you are planning for a third century, there is always room for improvement!