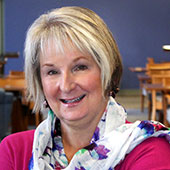 M.J. Tooey, executive director
On January 3, 2022, the HSHSL will implement changes in its masking and food policies. When the HSHSL fully reopened in August 2021, we returned to our former policies allowing food in the public areas of the Library. Even though it is UMB policy to be masked while in university buildings, we have observed, almost daily, users who stretch the liberal food policy for hours as a rationale for not masking. As I write this column, COVID-19 cases are on the rise, a new variant has emerged, and we have entered cold and flu season.
Therefore, effective January 3, 2022:
Food will no longer be allowed on the open public floors of the HSHSL.
Beverages are allowed and masks may be removed for a "sip," and then replaced.
Eating may take place in study rooms if there is only one person in the study room.
If there is more than one person in the study room, everyone must be masked and no food may be consumed.
Eating will be permitted in the Tower Café (the round room on the main floor, to the left of the entrance) following the same guidelines as in the Campus Center – only two to a table, masks off for "active eating."
Those who fail to comply with the masking guidelines may lose library privileges and be asked to leave the building.
Aside from the aforementioned rise in COVID-19, cold, and flu cases, we should keep in mind that we're not living in an immunity bubble in the HSHSL. Yes, there is a high vaccination rate at UMB. One hundred percent of HSHSL staff are vaccinated. Most of you are vaccinated. Yet some of the tenants in the building may not be. Additionally, the HSHSL is open to the public, people from other universities, the VA, and the UMMC/UMMS. There is no way to know everyone's vaccination status. Masking keeps us safer – AND it is UMB policy.
I sincerely hope someday this will all be behind us. In the meantime, let's all work together to keep everyone safe and well.