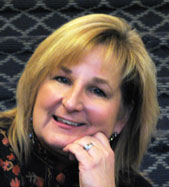 M.J. Tooey
Executive Director
In 1813, the founding fathers of the University of Maryland very wisely purchased the preeminent medical collection of its time from the estate of the late Dr. John Crawford for the use of the medical faculty. In 1815, the collection was opened for use by medical students. In honor of these milestone dates, we will be celebrating our 200th Anniversary for two years, from 2013-2015. The Crawford Collection, the predecessor of today's Health Sciences and Human Services Library, is ranked as the 5th oldest medical library in the United States and is the founding library of the University System of Maryland.
Over the next two years, we will be celebrating our anniversary in a variety of ways: special programming, events, displays, and exhibits highlighting treasures from our collection, an e-history, and various events designed for our University community and beyond. Our first event will be a light luncheon and lecture by Dr. Phil Mackowiak on May 1st in the Library's fifth floor Gladhill Board Room. See the article below for more information.
Many libraries, particularly in the Old World, have been around for far more than 200 years, making our Library a mere youth. Babylonians, Egyptians, Greeks, Romans – all of them recognized the worth of collected information. It is humbling to realize we are part of that continuum of knowledge. In my 27 years here at Maryland, I have witnessed a revolution in information technology, knowledge integration, and the transference of tools into the hands of users via the social framework that has resulted in exponential growth in discovery and dissemination. Thresholds for the new and amazing are constantly changing and always in motion. It is exciting and frightening to contemplate what the future holds for the personal, academic, and scientific use of knowledge and the impact it will have on the construct of the concept of "library." Beginning on May 1, welcome to our next 200 years! Journey with us.