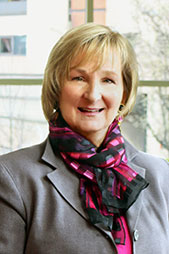 M.J. Tooey Executive Director
ResearchGate, SciHub, and other scholarly sharing networks (SSNs) have been in the news recently, as publishers push back against article sharing on these sites. The Coalition for Responsible Sharing, an alliance of publishers whose members include the American Chemical Society, Elsevier, Wolters Kluwer, Wiley, and Brill, recently issued "takedown notices" asking ResearchGate to remove copyright infringing articles. (See "ResearchGate: Publishers Take Formal Steps to Force Copyright Compliance.") ResearchGate is a popular scholarly sharing network that many academics and researchers use as a platform for sharing articles. The heart of the matter is that many authors post articles on ResearchGate not realizing they have no right to do so because they assigned the copyright to the publisher. Legally speaking, these authors do not own the copyright.
A similar situation exists for SciHub and other SSNs. Many academics and researchers have the mistaken belief they can do what they wish with their published output. Certainly, in this era of public and open access, confusion can exist. Among academics, however, the issue may go beyond a simple lack of awareness or misunderstanding of copyright laws. A recent guest post in The Scholarly Kitchen blog entitled "Academics and Copyright Ownership: Ignorant, Confused, or Misled?" posits that many academics may also have a different understanding of what copyright means, feeling it is counter to scholarly culture.
Regardless of how academics understand copyright – or how any of us feel about open and public access – copyright ownership is a legal issue. Once an author signs away copyright, they have essentially signed away their rights to do with the article what they wish.
If you want to know more about the options for publishing and sharing your work, the Library can help. UMB authors who publish in journals that permit preprints or manuscripts to be entered into an institutional repository can submit their works to the UMB Digital Archive. For information about the Archive, contact the staff at ArchiveHelp@hshsl.umaryland.edu.
For more information about how you can share your scholarly output, Elsevier has published a helpful booklet delineating how articles published by Elsevier can be shared. There are also helpful sections on other issues related to article sharing.
Faculty librarians at the HS/HSL also have expertise in this area and can offer advice on retaining copyright, open and public access, and other issues related to scholarly communication. Visit our Publication Strategies guide for assistance.