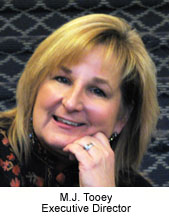 No, I didn't write that. That is a quote from Adam Bly, who gave the keynote address at the Society for Scholarly Publishing Annual Meeting in Baltimore a few weeks back. Bly is the editor-in-chief and founder of Seed Magazine and the CEO/Chairman of the Seed Media Group. According to Wikipedia, "Each issue [of Seed Magazine] looks at big ideas in science, important issues at the intersection of science and society, and the people driving global science culture." His talk, "Rearchitecting Science: A New Vision and Framework for STM in the 21st Century," made some key points that are important for UMB, libraries, scientists, social scientists, and those involved in scholarly communication. Some things from Bly's talk that I particularly liked are highlighted below.
Science is not a closed system; it is interconnected.
Peer review still matters. Regardless of the format. Regardless of the platform. However, the methodology for peer review will change and become more organic and spontaneous.
Those "born digital" have come of age. New scientists are fluent in the use of technology and expect their work environment will support this fluency.
34% of scientists responding to a recent survey use blogs to share information as an "open notebook" to the world.
Science is now global in nature and scientific communities are taking shape, thanks to technology, in developing countries. We need to continue to connect the developed to the developing world.
The importance of a Science Commons and the "research web" as discussed by John Willbanks (who spoke at UMB as part of the Ownership and Access in Scholarly Publishing symposium supported by the HS/HSL a few years back)
The need to extract knowledge from information creates a critical expert role for librarians. I liked this because he said it to a primarily non-librarian audience.
There is a continuing need to bring scientists together with each other and with resources. To this end, Seed has created ScienceBlogs and ResearchBlogging, which are online communities where scientists can share ideas and comment.
Your summer reading assignment? Connect to some of the links above. Join the blogs. Read Seed.
My assignment? Join the blogs (there is section for information professionals) and subscribe to Seed for the HS/HSL Kinnard Leisure Reading Collection. Look for it this fall.
Enjoy your summer!